Understanding and How To Use the Powers of the Internet.

Webinar Invitation for all licensed real estate salespeople in the world.

ICIWorld's Educational YouTube Channel https://www.iciworld.tv

Essential for every real estate salesperson in the world. Have a pad of paper to take notes. (120 minutes) May change the way you use the Internet.

Request a date and time or join in on a date below.

Individuals can request a date.

Offices big and small can request a date.

Everyone in your office can attend from the comfort of their own home or business office.

Brokers and managers should call us and select a date.

This is a full fledged presentation.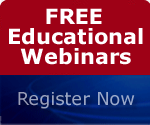 What do we teach? See ICIWorld Seminars.
Understanding and How To Use the Powers of the Internet.
Capacity from one attendee to one thousand all at one time.
This is free to non members real estate salespeople everywhere in the world.
Once you have selected a date and time, we will sent you the invitation and you can send it to all your sales team by EMail.
Material Defects "the difference between making money or making zero" using the Internet and ICIWorld. As your assistant we personally help you fix any and or all of these items to get the Internet really working for you. Just jump into a Daily Workshop Most things work on auto-pilot once set up properly.