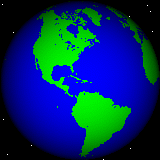 ICIWorld has two world databases.

Operating and helping people do deals since 1994
If you are a principal buyer or seller, instruct your real estate broker or salesperson that they must place your information on ICIWorld or you will not list them.
We appreciate the opportunity to serve you.
This is ICIWorld's Global FSBO Database 2

FSBO means "For Sale By Owner" Area
Search by

Business Area and Category
Add Haves/Wants Free

Your listing will take from one to 48 hours to appear.
We personally approve each listing to try and prevent spam.
We do not know the authenticity of any listing.
Search for an Executive Member for Assistance

You must ask a member for further information on any listing in Database 2.
If you are not a member and you are a licensed real estate salesperson in the USA or Canada you must join to have full access to Database 2 FSBO's. You will also be able to receive FSBO's as they are added . . . by EMail.
Personal Invitation for Licensed Real Estate Brokers and Salespeople
Please read if you are a broker or salesperson and not a member of ICIWorld.
Database 2
Intended for buyers and sellers everywhere in the world for every kind of real estate

put in links to the web site of your properties

developers put your properties for lease

developers link to your web site to the list of all your properties for sale and for lease

reach the licensed real estate industry who are working on helping people to create wealth through real estate.

the information that you add is automatically EMailed to members of ICIWorld who have subscribed to receive FSBO ads by EMail.

if you have a personal real estate broker handling your sale or lease, get them to join ICIWorld and place your information in Database 1! It is the ultimate in Internet world wide marketing. It is only $240 for them to join to place all your properties ... all year long! It will surprise even them for results! $9M Medical Bldg sold, $13M apt bldg sold within 3 days of a Realtor joining, businesses sold and much more see testimonials.

when information is placed through a member something extra special happens, listings will appear on one thousand other brokers web sites not just on one web site. Listings appear with contact information on 18,000 other places through the Internet instantly and automatically. We call it the ultimate in marketing on the Internet from building all this networking since 1994 when we were the first on the Internet for commercial real estate information.

If you own a property, any kind of property commercial or residential anywhere in the world place it here free.

if you are a buyer for any kind of property, residential or commercial, anywhere in the world place your want here.

place your Haves and/or Wants here ... free, all year long, refresh it by placing another message once per month until sold . . . free!

You have nothing to lose and everything to gain.

Make your own arrangements for compensation with a member.

Commercial, investment, industrial, businesses, farms, recreational, residential and much more if its real estate, place it. ,

condos, vacation properties, resorts in the Caribbean, Europe everywhere in the world.
Any questions North America call 1-877-272-1721
There was $25M portfolio sold as a result of connection in Database 2.
Income property buyers found property by placing their Wants and having members respond with an appropriate property.
An owner had a space for a church in Database 2. A member contacted them and posted the information into Database 1. A member of a church congregation saw it the ad in Database 1 and called her. It lead to the sale of the church to a congregation. A $2.4M sale and a win win situation for everyone.
Database 1 has the ultimate in world wide exposure. Database 2 only members can see the contact information.
Are there deals going on?
You must read the testimonials. Literally among the most deals started on the Internet of an independent service you will see on the Internet. If you see more anywhere let me know.
Services for Licensed real estate brokers and salespeople . . . you can offer these listings from your web site as well as residential listings in a way that people call you! Details.