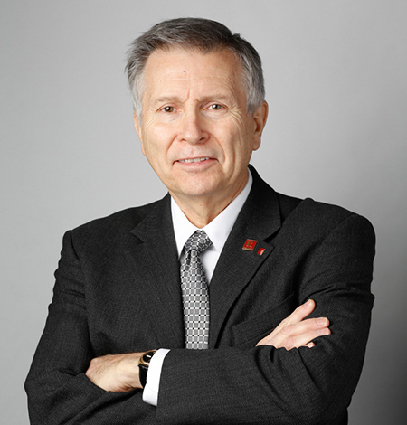 Gary Nusca, CCIM has been in the real estate business since 1972. He studied engineering in university. He has owned, managed real estate on his own account and has managed real estate brokerage offices, and has been involved in over 1,000 transactions. He started his CCIM education in 1985 and obtained his CCIM designation in 1993. He is Past President of the Central Canada CCIM Chapter, Past Chairman of the CCIM International Commercial Real Estate Conference at the Westin Harbour Castle Hotel in Toronto 1999. He has participated and has participated and helped run many Have and Want Marketing Sessions where in some cases over two hundred million dollars have been presented over a one and two day period.

Since 1994 he has specialized in helping registered real estate brokers and salespeople make money using computers, information technology and the Internet in the commercial real estate business to serve the public.
He has been a guest speaker, presenter and/or held marketing sessions at the following real estate boards and events:
Toronto Real Estate Board

Metropolitan Hamilton Real Estate Board

London Real Estate Board

Oshawa Real Estate Board

Bancroft Real Estate Board

Sault Ste. Marie Real Estate Board

Vancouver Real Estate Board

Canadian Real Estate Association National Conference

National ICI Council Marketing Session

CCIM Market Sessions

Vancouver CCIM Chapter

Central Canada CCIM Chapter

Arizona CCIM Chapter

real estate offices such as Re/Max, Royal LePage, Century 21, Coldwell Banker, HomeLife, Sutton, Prudential, Exit, Right at Home, Keller Williams, and other independents too numerous to mention.
Today his company ICIWorld.net is one of the largest in the world, the largest in Canada, with literally tens of thousands of unique viewers, a three quarters of a million hits per month, with fifty to over one hundred listings per day coming on line, tens of thousands of EMails distributed daily. There are over ten computers and many services doing various things with the main server in San Jose, California. There are several hundred real estate broker and salesperson members reporting deals regularly.

He is going to share his insights into the business and the exciting opportunities that the Internet and information technology present to the commercial and residential real estate industry . . . worldwide.

He is presently on the Executive of the Central Canada CCIM Chapter, works out by playing basketball regularly.
Gary Nusca, CCIM is available by EMail gary @ iciworld.net or by phone 416-214-4875.
ICIWorld.net, Inc. Since 1994 (The Market ICI World Real Estate Network)
Canada: 33 Hazelton Ave., Suite 408, Toronto, Ontario, Canada M5R 2E3
Bus. 416-840-6227 Cell. 416-831-1620 After hours and weekends 416-214-4875
USA: 3200 N.E. 7th Ct., Suite 303C, Pompano, Florida 33062 Bus. 954-317-2327
USA www.iciworld.us Canada www.iciworld.ca World www.iciworld.com
26,000+ real estate Have and Want ads, 50,000 readership.
See testimonials. Among the most being reported on the Internet.
www.retiredbrokers.com | www.referralbrokers.com | www.realestatebrokersandsalespeople.com
Full training and telephone technical support Contact us free world wide